DIESEL ENGINE REPAIR
AT BABBITT FORD
We repair ALL FORD DIESELS
in Flagstaff and Northern Arizona
6.0 Power Stroke


6.4 Power Stroke
6.7 Power Stroke


7.3 Power Stroke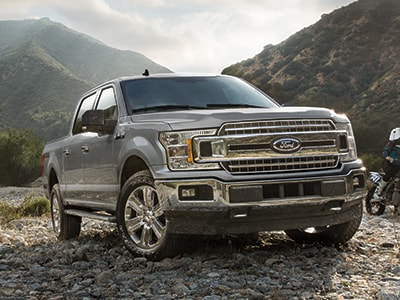 BIODIESEL CAPABLE
Biodiesel capability up to B20
Designed to handle a mixture of up to 20% biodiesel by volume and 80% petroleum diesel fuel
Biodiesel of ASTM D7467 Grade S15 (15 ppm sulfur maximum) should be used
CYLINDER BLOCK
Upgraded aluminum cylinder heads with an inverse flow design that takes in air from the bottom of the head and pumps out exhaust at the top:
Use of aluminum helps to keep overall vehicle weight down
Feature dual water jackets for enhanced cooling and increased strength
Six head bolts per cylinder help improve sealing and maintain cylinder integrity
Compacted graphite iron (CGI) deep-skirt engine block and aluminum cylinder heads help reduce weight while maintaining maximum strength for the horsepower and torque capacity of the Power Stroke V8

Cylinder head, exhaust manifold and valvetrain materials capable of handling the engine's power levels

Instant-start glow plugs help provide quick engine starts, even in extremely cold conditions

New steel piston assembly designed for heavy-duty load-bearing capability

Strong crankshaft and low-friction polymer-coated crankshaft main bearings enhance durability
MAKE THE POINT: POWER STROKE TURBOCHARGING BASICS
Turbocharger
A turbocharger (or turbo for short) uses the engine's exhaust gases to spin a turbine, which in turn drives a compressor to force more air into the engine. Increasing the airflow allows more power to be generated. A turbo consumes very little power under light loads or easy engine use and allows smaller engines to generate the power of a larger displacement. When extra power is needed, the turbo spins into action.
Turbo Lag
This is the time it takes for the turbocharger to spin after the driver steps on the accelerator. This delay can be caused by the turbo having to wait for the exhaust gas to spin the turbine and drive the compressor. Another factor in lag is the size of the turbo. Bigger turbos make more power, but take longer to respond. In the past, the typical solution was to use two smaller turbos for faster response. However, this approach added the cost and complexity of two turbos, and generated twice the heat.
The Innovative Power Stroke Approach
The 6.7L Power Stroke uses a large turbocharger that accommodates a high airflow to produce substantial power and enhance high-altitude performance.
The Power Stroke Benefit
The turbocharger allows the system to have a response time similar to a twin-turbo package, while reducing cost, weight, complexity and underhood heat.
Hours
Monday

8am-6pm

Tuesday

8am-6pm

Wednesday

8am-6pm

Thursday

8am-6pm

Friday

8am-6pm

Saturday

8am-5pm

Sunday

Closed