What Is It?
Ford WearCare is an optional program that will provide up to $4,000 in protection 
against charges from the things you can't predict.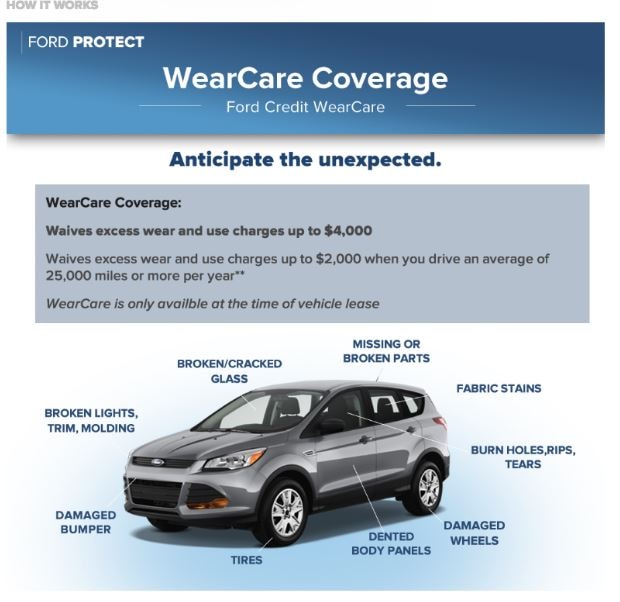 The Bottom Line
Everyone knows you can't foresee the future. Even the most conscientious drivers can't 
prevent the inevitable. Rocks will still chip, carts ding and doors dent. Let WearCare
shield you from unexpected wear and use expenses.